Street Max - SM12772 7" Round Body Muffler - 4" Center In / 4" Center Out
Exhaust Muffler
Stainless Straight-Through Performance Muffler
7.0" x 24.0" Round Body
Description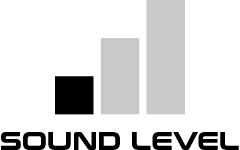 Street Max delivers a deep performance tone without the excessive interior drone or high-pitched external sound frequencies (rasp). A unique design that features a high-heat thermal mesh, providing superior sound control while preventing blowouts.
The Street Max design incorporates a straight-through core providing optimal flow for improved horsepower and torque. The 16-gauge 409-grade stainless steel construction delivers superior strength and durability; a high-quality product backed by 3-year limited warranty!
Features
• Straight-Through Design (fully reversible)
• Improved Horsepower and Torque
• 409-Grade 16-Gauge Stainless Steel Construction
• High-Heat Thermal Mesh
• Effective Drone Reduction
• Mild Tone
• 3 Year Limited Warranty
Specifications
• 7" Round Body
• 30" Overall Length
• 24" Body Length
• 4" Center In / 4" Center Out
Package Dimensions
• 30" x 8" x 8"
• 17 lbs.
Details
SM12772

SM12772

810041862075

New
Categories
Shipping Information
Item Requires Shipping
17.0 lbs.
W8.0000" x H8.0000" x L30.0000"
Free Standard Ground Shipping
---