AERO Exhaust - AT2525 Stainless Steel Turbine Performance Muffler - 2.5" Center In / 2.5" Center Out
Exhaust Muffler
AERO Exhaust Turbine Muffler
20" Overall Length
Description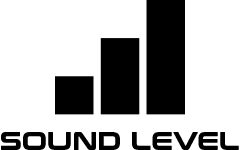 The Aero Turbine 2525 is a 2.5" inlet, 2.5" outlet performance muffler. The 2525 was designed for high-output engines, including Toyota Tacoma's, Ford Mustang's and Volkswagen GTI's with 2.5 inch piping. The 2525 was first designed to increase performance on 6cyl and 4cyl turbo cars. As the only muffler to have the patented airfoil technology, the 2525 is the hottest new product on the performance exhaust market today. The 2525 is considered our most aggressive muffler for 2.5" exhaust pipe. We would recommend our 2525XL if you are looking for an intermediate tone.

The Aero Turbine muffler allows your engine to breathe easier and dramatically increases your vehicle's performance. When the incoming exhaust gas enter the Aero Turbine muffler it is rapidly expanded and split via our patented airfoil cone technology with an orifice similar to a jet engine. The air begins to spin because of the increased velocity and pressure transfer. The outer air stream then accelerates as is recombines with the inner air stream. The recombining of the air streams creates a vacuum that both muffles the exhaust sound and increases the exhaust flow. Thus allowing your engine to breathe easier and dramatically increasing your vehicle's performance.

The Aero Turbine allows for more efficient combustion to create added power, rather than simply dumping more fuel into the engine. This muffler achieves incredible performance and improved gas mileage all while creating one of the smoothest, throaty sounds on the market. There is no packing or moisture collecting material in the muffler. The hand-polished 304 stainless steel will give you the look and feel that you want and the performance you deserve.



Features:
• Patented Airfoil Cone Technology
• 100% 304 Stainless Steel
• Mirror Polished Finish
• Aero Exhaust Stamped Logo
• Fully Welded Construction
• Increased Power & Torque
Muffler Dimensions:
• Inlet (Inside Diameter): 2.5"
• Outlet (Inside Diameter): 2.5"
• Overall Length: 20.0"
• Body Length: 14.0"
• Body Diameter: 6.0"
• Weight: 4.5 lbs
Package Dimensions:
• 21" x 7" x 7"
• 5 lbs.
Details
AT2525

AT2525

857414008005

New
Categories
Shipping Information
Item Requires Shipping
5.0 lbs.
W7.0000" x H7.0000" x L21.0000"
Free Standard Ground Shipping
---